What was in that bag?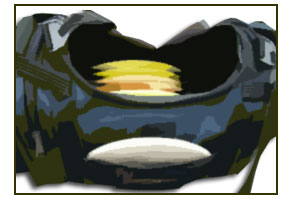 5 under, 10 under, 6 under and 3 under. 24 Under for the tournament.
I love it when a plan comes together, and the plan was four rounds under par.
Harcourt Park is a great Disc Golf course; Mark Dakiv [the course designer] really got the best out of this small but perfect park for Disc Golf. 9 baskets and 18 tees works really well .. in fact if it wasn't for the oddity that every now and then you had another group playing the same basket as you, you'd swear there were 18 baskets.
I'd played Harcourt a couple of other times, and in my mind knew that if you played 'smart golf', there was every chance you'd shoot well in a competition.
After a very cruzy drive down from Auckland on the Friday with Marty riding shotgun and in charge of music, and the Dutch tourist sprawled across the back seat, I was chuffed to see 23 golfers turn up for the Saturday players meeting, including a few new faces. There was also a guest appearance by the creator of the Fault Line Fury trophy and long time disc enthusiast, Con McKinney. Simon was there, Dean Marshall from Tauranga and the Taumarunui rent a crowd - plenty of competition for line honours.
Despite efforts from those that will remain nameless, I decided not to play in Grand Masters and stick with the division I'd started the year in: Masters.
I always enjoy the opening round of a tournament; it's always nice to meet and play with new people, there's no pressure and the mood is always good.
When the cards came in and the pizza came out Blair and I were tied for the lead. Simon was to be the first of a few DNFers, sadly pulling out with a case of tennis elbow, so the first seeded round saw me heading to hole one with Blair, Dean, Dylan and first time ever in the top group Glen Crofskey.
It was one of those rounds where it just all came together, but for a couple of silly misses it could have easily been 12 or 13 under.
Primo tourney barby that night at the handy motor camp next door, followed by a great nights sleep, a must for us old buggers if you want to perform the next day. [Golf that is!]
Round 3 is always an interesting time, although having the luxury of a 7 shot buffer over Dean in second meant my mind set was on covering, not necessarily extending the lead.
Round 4 was great, not so much for me score wise, but my fellow 'Freaky Styley' road-tripper had made the top group, and had his sights set on doing more than just that. Marty 'the Dev' de Haas was playing some of his best golf, and I was there to see it.
When the dust settled, well actually the drizzle stopped, my plan had come together. For the first time in 30 years of Disc Golf I had played 'smart golf' for all four rounds .. the rest as they say …. Is history!
· Tournament course record. [-10]
· Best ever overall four round total. [192]
· Biggest winning margin. [13 shots]
For good measure we spent Sunday night in Taupo and hit Spa Park first thing on Monday morning, where Marty put me back in my place ... Thanks buddy, it's good to keep your feet on the ground.
CLICK ON AN IMAGE FOR THE FULL VERSION


Paul watches as Blair slots a close one


That flat confident putting style that is Dean Marshall


Dutchie Arthur lines it up...


Three D - Dave de Local


Arthur drives the short hole 7


Aaron watches as Dave tries to get out of a tough spot


Dave? Dave's not here man...


Two important men in the life of Harcourt Park Disc Golf Dylan and Con measure up that leftie from Auckland - Marty


Hole 8 - one of the toughest holes to birdie and Dean does it!


Go for it Dave!


After practising this line 55 times in the morning, Des chooses to lay up!


It's all over lads! Well done!


Arthur fulfills his role as tourist - 'und dis is ver Gondelf rode hees horsie'


Purveyor of a fine red, Arthur relaxes after a fine first two rounds


Con, Pete, Marty, Dean and Dylan - what a motley crew!


One of a kind - Des Cooper


The Freaky Styley Road Trip Crew even had time to visit Spa Park for a round and a dip in the thermal pools.


Glen - turning disc golf into an art.