The Lost Tribe turns on the style.

It seems the weather gods James Smithells implored prior to the Queenstown leg of the 2011 National Disc Golf Tour were well impressed with his elaborate incantations and invocations. Not only was that event blessed with superb weather but the Taumarunui leg of the tour was also blessed by a high (meteorologically speaking) the size of the Tasman Sea, centered over the volcanic centre of NZ. So play was conducted in still warm conditions where the best and possibly only excuse was decision making and ability. This was to be a test of golf.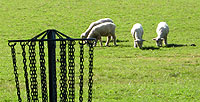 Play was to occur five minutes drive south of the rural township of Taumarunui in a series of paddocks where grazing sheep and horses manicure and fertilize the fairways of the Lost Tribe's home course. Local thrower Blair Joines likes to play a round on any given day and averages five a week. He has been doing that for more years than he cares to remember. That dedication has produced one of the most cultured arms on the New Zealand tour and typically a contender for top honours. Now the tour had arrived in Taumarunui the advantage of that wealth of local knowledge became apparent. An unimpressive first round of 57 was followed by two subsequent rounds of 49 where Blair stamped his authority on the field.
The course has an abundance of OB as half a dozen holes follow boundary fences. The pins were strategically placed to bring the OB into play and it was all too frequently found with few avoiding any blemishes on their cards.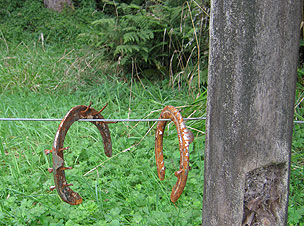 Pete Boyle also had home ground advantage and was all too happy to put it to good use with a first day card of 55 and 53. Also happy after day one were Dean Marshall on 109 and Brett Hailstone on 111. Ming held a two shot lead in the women's field. Damien Peters with a disappointing second round of 59 gave himself a Herculean task for the second day but his opening 53 indicated the promise.
Round three saw Blair and Dean shine with their respective 49 and 50. Come the last round it was time for those with ambition to step up. And to be sure a number of outstanding results were recorded. Des Cooper found a way to switch the polarity on his putter and the mornings misses turned into a round of 54 matching the final round of tourney leader Blair.
Dean Marshall wasn't to be fazed by the uncanny abilities of the locals and produced a run that had him close to one on the final round at hole 13 after an uncharacteristic bogey from the leader Blair. It wasn't to be enough as a recomposed leader settled with a birdie on the 16th and finished the tourney three ahead. Pete Boyle went one better at 52 to show a consistently good card and take the grand master title and third overall, with a total of 220.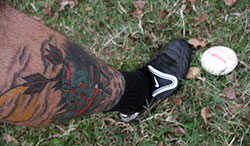 Shooting 53 and 52 on the final day Damien wasn't able to shake his second round handicap. Also on 52 was Jackson Sullivan taking 6th place outright, overtaking a gaggle including distance competition champion Carson Thomas-Boon on 230. With a fine 51 was Bruno Whale showing young arms don't tire readily. Brett Hailstone held 5th place with a respectable 54.
In the women's division the battle was fierce. Gemma Sullivan possibly the brightest new talent in the women's game, and sporting a powerful drive went in with a one shot lead over Ming Menzies. The battle royal in the group with Karoline Jonsson and Kiri Thomas-Boon saw the experienced Ming prevail by a single shot. The gauntlet has been thrown down and Ming will have to muster all her strength, experience and according to GM Bob, a run-up, to continue to fend off the fast improving chasers.

It was a weekend of smiles. When ravenous diners were met with the spectacular quantity and quality of Corynne's Saturday night feast. Or when Pete hosted a mass floater throw on his back lawn only for a game of guts to evolve. Except that is for Sam Burke, the Wellingtonian ultimate player who preferred to dazzle with his rubber band man elasticity and freestyle skills.
Many thanks for the typically superb food and hospitality must go to Tournament Director Pete and especially Corynne. Well done all and see you next time...
Nigel Hailstone
The Pictures

Orange Clockwork - Two orange objects in the forest, both with a life so similar. One says "I am bright and orange to warn you that I am poisonous and unpredictable", the other says "I am a fungus". Yes, the Champion Eagle that steered Mexican Juan Unda to notoriety at Queenstown was back to it's old tricks doing its best to find OB at any opportunity.


Throwing or Catching? - TD Pete Boyle (Taumarunui) experiences the almost supernatural effects of the back end. Back end of the course of course...


Clubrooms - Whakatane's Paul completes a putt just outside the entrance to one of the most unique clubrooms you will find in South Taurarunui. Within the door at the top of the stairs was a mean troll acting as doorman (that was just Bruno! - ed.).


Pre Historic - No, we're not talking about the age of some of the competitors. We are refering to the surreal surroundings of the aptly name Jurasic Quarter featuring the picturesque 14th which saw Riki Elston (Levin) putting after a fine approach to the green - and what a green green it was.


Its a Long Way There - Hole 14, whilst very picturesque, was certainly was a challenge with length (134m), nasty OB to the right, a strand of trees to break through and a tricky pin placement amounst bright green moss and ferns (not to mention a Guardian Stallion). The OB saw many player heading to the left but Little River Band fan Lawton Williams (Levin) took the most direct path straight over the gate. Some would say he was playing with fire, but with Williams' highly controlled drive it worked for him every time. Nice work.


Double Trouble - We don't know if the Lost Tribe did it on purpose, but this hole was the tricky target for both hole 3 and 9 yet used one of those tough early design baskets. Here Abraham Hartley (Levin) lobs in his second in the hope of a safe par on the ninth.


Crowd control. Elite athlete Riki Elston not fazed by the unruly gallery following his group around.


Tall timber. Tauranga's Dean Marshall floats his up-shot to the basket on hole 12.


Ca-Ching! Auckland Disc Golfer Nick McKay makes sure of his putt on hole 14.


Levin Ballerina. Paula Wilson shows her style.


Fenced in. Karoline Jonsson has an interesting stance putting out hole 6.


No mean feat! Tauranga Disc Golfer Dean Marshall celebrates a 40 metre birdie putt for a very rare 2 on hole 14.


Kaching Ming - Tauranga's Ming Menzies is fitter than most teenagers thanks to Disc Golf (OK and maybe her healthy lifestyle and lots of hiking) and here she is true to her nickname with a great putt on the 3rd.


The Faces of Golf - Hole 14 tends to draw out that extra bit of effort..


Pick the Player - Can you pick who this unfortunate golfer is? Let us know your pick and be in to win extreme accolades.


"And then my game turned to horse..." - A nice reocovery forehand shot was required for Dean Marshall (Tauranga) after picking his disc out of an interesting 'bunker'.


Sullivans - The father/son disc golf battle continued through this tournament with Levinites Jake and Shane tied after the first round..


Papamoa Disc Golfer Karoline Jonsson putts out on 12.


Putters POV.


GM action. First year GM Shane Sullivan from Levin watches the master Pete Boyle in action.


Fly my pretty! Papamoa's Andrew Taylor sends his lucky all black putter ("a cameraman's nightmare" - Len Skap) at the basket.


961691 - Levin's Riki Elston is highly coordinated. Well his attire was anyway, here on the River Run.


"I'm just setting up a bivouac" - Don't let Levin's Lawton Williams tell you his round was all rosey.


That won't fit - The difficult dogleg 14th called for all sorts of creative shots. Some worked, some did not.


This is my 'mane' disc - Trees were not the only obstacles...


"Nice paaaar" - Dean's group for the second round was downright woolly.


The Doctor - Mike Proctor (Auckland) in a spot of bother courtesy of the sheep pens on the 2nd.


"It was him!" - Dean talks with TD Blair R Joines about just one of the controversial incidents in his second round.


Breakfast is served. Corynne Boyle made sure her guests started the day well .. Thanks Corynne.


Elite athlete. Disc Golfer and NZ representative In-Line roller hockey player Riki Elston plays from the clubroom entrance.


Pink Power -. www.discgolf.co.nz's exclsuive Multi-Chick Camera captures Gemma, Karoline, Kiri and Ming as they throw their discs for the Gentil Sport Longest Drive Competition. All drives were superb with Karoline edging out the rest with a great S-bend for maximum distance.


Straddle Putt! The GM forced to step out to the right for a shot at basket 14.


Splash! .. Bugger! Riki Elston pays the price for not making it over the creek.


In ore! The gallery watch the lunch time distance competition from the shade of the clubrooms.


Dead centre. Lawton Williams from the Levin 'Rent-a-crowd' putts solidly into the chains as Woody watches on.


Ta-da! Joint TD and GM winner Pete Boyle from the local Lost Tribe club wraps up proceedings.


"That can't be right!" Andrew Taylor does the maths on his groups score cards.


Autumn leaves. Kapiti Coast Disc Golfer Jackson Sullivan takes a run at basket 7.


Peek-a-boo! New Dad Keith 'Woody' Inwood concentrates on that one link in the centre chain.


Quarry - Not only was local Sheree a spectator, photographer, fellow organiser and partner of the Champ, she even jumped the fence to help search for wayward discs in the fifth hole's OB area. Onya Sheree!


Urban Cowboy - Not only was part-time cowboy Dean Marhsall (Tauranga) corralling the horses (here on the 16th), he was playing well, always in contention for the title yapping at Blair Joines' feet throughout.


Mighty Tree meets Mighty Man - On the 9th and the GM Bob Gentil (Auckland) drives watched on by Wild Woody and spectator of the month Sheree.
The Results
1
Blair Joines
M
57
49
49
54
209
50.00
2
Dean Marshall
O
53
56
50
53
212
48.31
3
Pete Boyle
GM
55
53
53
52
213
46.62
4
Damian Peters
O
53
59
55
53
220
44.93
5
Brett Hailstone
M
54
57
56
54
221
43.24
6
Jackson Sullivan
O
56
63
58
52
229
41.55
7
Carson Thomas-Boon
O
56
57
60
57
230
37.33
7
Nigel Hailstone
M
56
60
56
58
230
37.33
7
Des Cooper
GM
58
57
61
54
230
37.33
7
Bruno Whale
O
60
66
53
51
230
37.33
11
Lawton Williams
O
60
59
58
55
232
33.10
12
Keith Woody Inwood
M
63
56
59
57
235
31.41
13
Shane Sullivan
M
60
59
62
55
236
29.72
14
Bob Gentil
GM
58
61
59
59
237
27.19
14
Juan Unda
M
60
58
63
56
237
27.19
16
Abraham Hartley
O
56
65
56
61
238
24.66
17
Andrew Taylor
O
60
60
66
56
242
20.43
17
Brad Muir
O
67
62
56
57
242
20.43
17
Henry Conway
O
59
62
59
62
242
20.43
17
Michael Proctor
GM
58
65
59
60
242
20.43
21
Riki Elston
O
62
59
58
66
245
16.21
22
Paul Gosling
O
67
66
64
60
257
14.52
23
Fiona Ming Menzies
W
63
65
65
67
260
12.83
24
Gemma Sullivan
W
67
63
62
69
261
11.14
25
Karoline Jönsson
W
68
64
63
68
263
9.45
26
Sam Burke
O
71
66
65
64
266
7.76
27
Kiri Thomas-Boon
W
67
66
70
67
270
6.07
28
Nick McKay
O
67
70
68
66
271
4.38
29
Jenny Joynt
WGM
77
83
76
75
311
2.69
30
Paula Wilson
W
94
81
87
83
345
1.00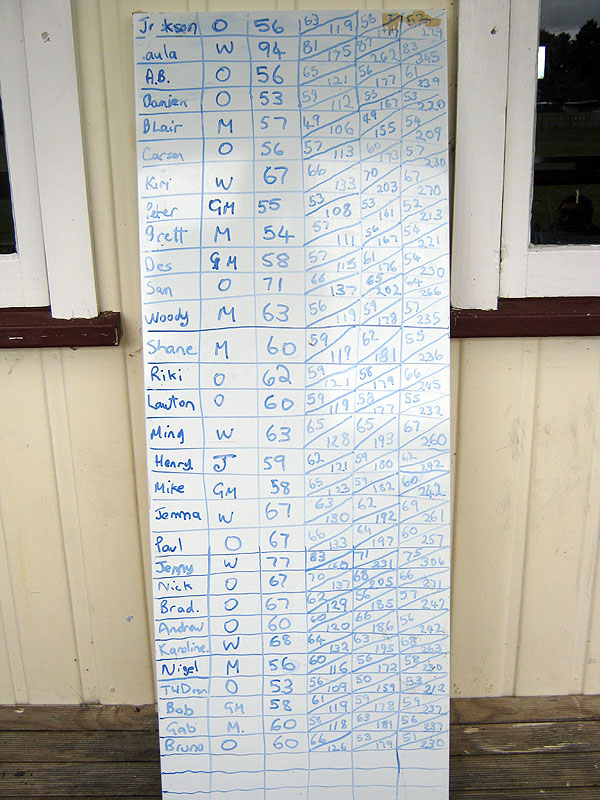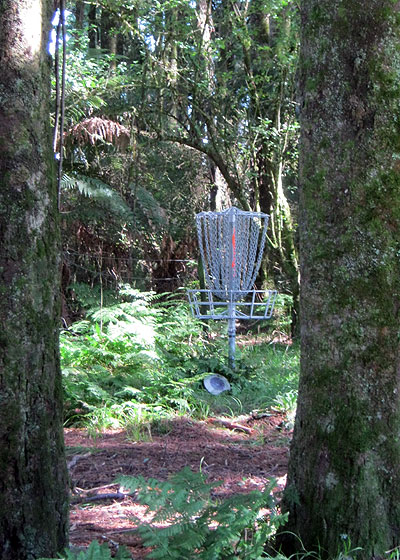 See you next time!