add to facebook

Mar 31/Apr 1 at McLaren Falls Park Disc Golf Course
Extreme Fun
Tauranga Extreme Event Cancelled

Due to the amount of cost, work required and the low player responce sadly Team Tauranga has pulled the plug on the McLaren Falls round of the 2012 NZDG Tour event due to happen this weekend. :o(
Tournament Director Ming Menzies has indicated that if anyone is keen they will be setting up baskets in Yatton Park, Tauranga to have a fun competition on Saturday. For details contact Ming. Email: conmen@clear.net.nz Phone: 07 548 1223 Mobile: 0277 337 991

Tournament Diva Ming 'Kaching' Menzies updates us on the goings on for the 2012 EXTREME...
Hi everyone,
It's time to think about heading to Tauranga to take part in the Tauranga Xtreme! This year's T.D. is Ming 'Kaching' Menzies.
The Venue:
McLaren Falls Park, State Highway 29, about 25 minutes southwest of Tauranga. Click here for directions.
The Date:
31st of March & 1st of April
The Format:
2 rounds on the Saturday and 1 on the Sunday followed by a "Super Six".
Players meetings willl be 9.00am Saturday and 8.45am Sunday (Please note the clocks go back one hour early Sunday morning so it will seem like 9.45!!!)
The Cost:
$35. This includes lunch on Saturday and Sunday (Please let Ming know if you are intending to participate for catering purposes)
Accommodation:
The "Pony Club Lodge" has been booked from Friday afternoon until Sunday afternoon.
Accomodation at the lodge is included in your tourney entry so please feel welcome to use the facilities. It sleeps up to about 20 people and has a kitchen, toilets and showers.
The kitchen has a ZIP/water boiler, freestanding oven, a toaster and a fridge. It does not have pots, pans or cutlery.
So BYO food, refreshments, cooking & eating utensils, bedding, pillow.
The nearest shop/gas station is 15-20 minutes drive away. There is a cafe near the entrance to the park.
There will be a BBQ onsite for use over the weekend.
Remember, the park's main gates are locked for entry at 5.30pm. You will still be able to exit.
After 5.30pm, the "top gate" will be closed but not locked. (Continue past the main gates for a couple of kms)
So hope y'all can make it.
Please contact Ming to confirm your attendance or to ask any questions. Email: conmen@clear.net.nz Phone: 07 548 1223 Mobile: 0277 337 991
The Results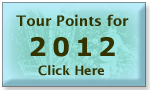 Yeah!